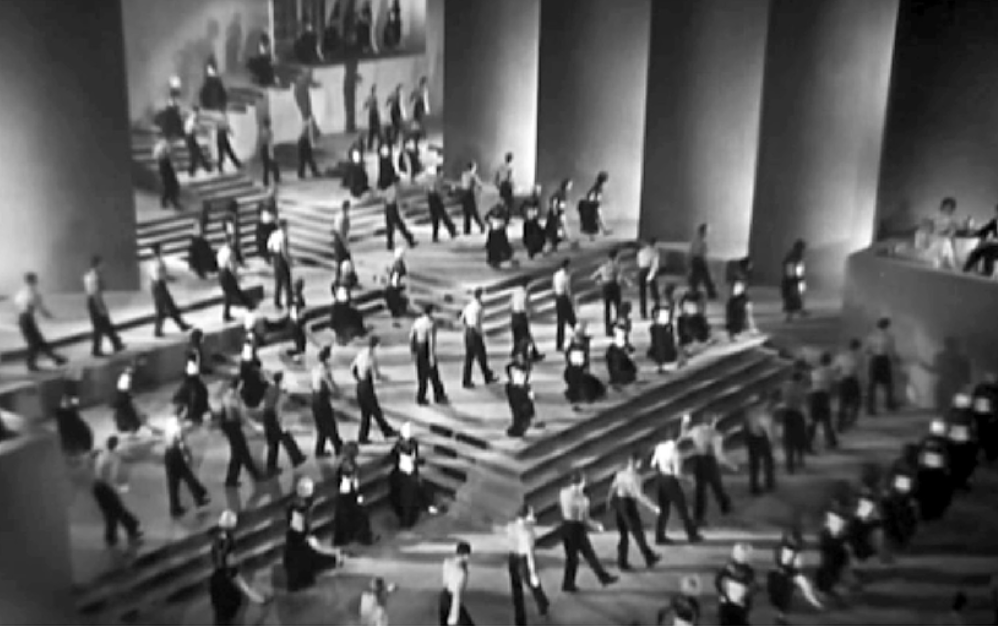 No. 1 Busby Berkeley Dreams
Lullaby of Broadway
The strangely mesmerizing effect of synchronized dance in the 1940 musical. 
No. 2 Frère Jacques
Leonard Bernstein uses Frère Jacques to explain what makes music symphonic (at 29 minutes in).
No. 3 For Strings
Composed in 1919 while he was still a student, Gershwin's Lullaby moves slowly, softly ... hypnotically. 
No. 4 Don't Wake the Baby
A Harvard study shows the relaxing effect of lullabies in any language.
No. 5 Guten Abend, Gute Nacht
Perhaps the epitome of a lullaby, the vocal version of Brahms "Wiegenlied Op. 49 No. 4" was written for Bertha Faber, a young mother from Germany, to sing to her newborn child.